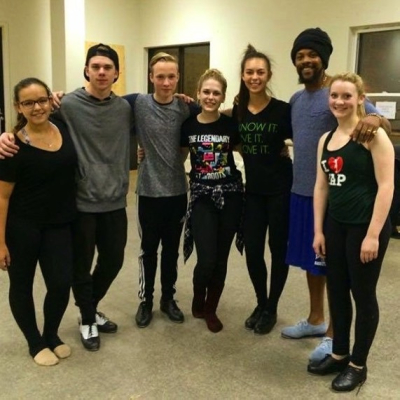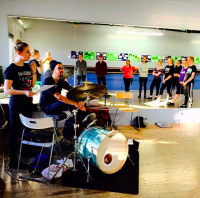 A deep understanding of music theory results in undeniably stronger tap dance skills.  Tap dancers must understand their place in relationship to the music.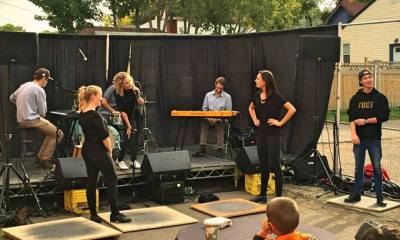 The roots of tap dance and jazz music are closely connected.  Students will study jazz theory, form, and a variety of jazz styles to develop a deeper understanding.
working with live musicians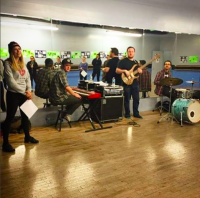 This is truly where it all begins - knowing where we come from.  The students closely study the masters of the dance, regularly view and analyze footage, and learn historical repertoire.

Guest instructors are regularly brought in to assist us with these experiences so that we may continue the oral/generational tradition of tap dance.

Students are given multiple opportunities to work with live musicians and develop their improvisational skills.  All students will create original arrangements with a live band, and some even go on to compose their own pieces of music.